Shore Cottage is a lovely 2 bedroom cottage on the shores of the Penobscot Bay on Little Deer Isle. This old cottage has been gutted and completely remodeled...from top to bottom! There is a new fully equipped kitchen (sorry, no dishwasher) with microwave. Your views from the kitchen sink might make people want to wash dishes!
The small living/dining room is surrounded by southwesterly views and the front deck (with BBQ) puts you right ON the water. The downstairs 3/4 bathroom is also brand new. We have WiFi and Smart TV but no local cable.
Upstairs are two small bedrooms (queen and double) with dressing areas, and those old sloped ceilings...but there are now skylights to watch the stars!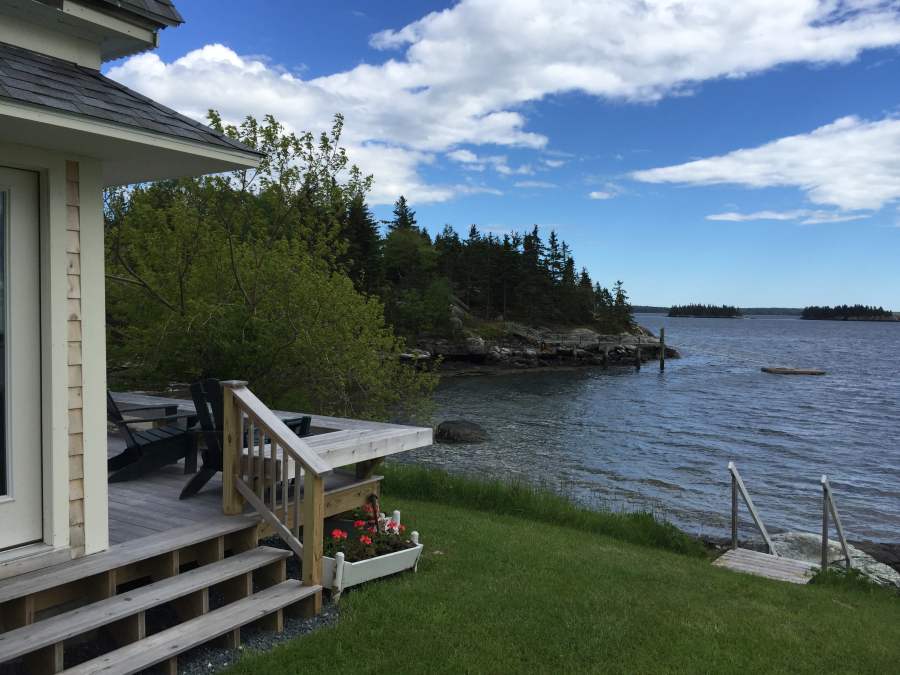 Click on the thumbnails below to see larger images